EL NIDO, Palawan — Post super typhoon Odette (international name: Rai), kind souls from all over the Philippines and beyond have been working tirelessly to help those most affected.
Here in Palawan, individuals, small businesses and foundations have been working on donation drives, delivery of food, water, basic supplies and materials to help the displaced rebuild their homes.
We are learning from each other as we go.
And wishing to share some of the lessons so far.
1) Consider setting up emergency community kitchens to prepare hot, nourishing meals. Work with local volunteers and with the equipment that's already available. This is to supplement the instant noodles and canned food that provide immediate relief.
2) Think of donating what's needed for water filtration systems, instead of bottled water. So water can be filtered on site and shared in large, refillable containers. These can be filters that don't need power, like those from groups like Waves for Water. Or it can be a system powered by a generator that can also be donated.
3) Look into solar power for charging lights, phones and rechargeable flash lights.
4) For trauma relief, create safe Women Infant Children (WIC) spaces so that mothers don't need to line up for food and water. In these spaces, they can regain their strength and find sisterhood.
5) For babies, instead of formula and disposable diapers, send vitamins and malunggay supplements for their breastfeeding moms and lampin (cloth diapers).
6) For animal welfare, set aside budget and find local volunteers.
7) For the personal sustainability of teams behind the relief operations, ensure enough rest and self-care, and enough volunteers to allow breaks and avoid burnout.
8) For longer-term regenerative solutions, find NGOs and foundations that have existing relationships with the community. This is to start initiatives that address food sovereignty and nutrition, like food gardens, seed saving and community kitchens.
9) For next time, work on preparedness. Trim trees. Tie loose items. Have food and drinking water stocked at home. Consider areas that may flood and move valuables away from there. Listen to calls for evacuation in your area by the barangay or LGU. Have an emergency bag already packed.
10) Create a "resilient ready" wish list for your barangay or community. People are talking about having a bunker to go to, with food, drinking water, water filters to replenish, a satellite phone and solar, to be dismantled before a typhoon and set up again when the sun comes out.
To learn more, please visit and support groups helping with these relief efforts on the ground as well as those looking at longer-term solutions to climate vulnerability like @Tarabangan sa Palawan and @Global Ecovillage Network Oceania & Asia @Slow Food Sari Sari on Facebook
And on Instagram: @odettepalawanrelief @rurunganph @kidsforthefuture @onemillionlightsph @projectpulo @wavesforwater @greenreleafinitiative
(The author was formerly editor in chief of Sunday Inquirer Magazine. She's now based in El Nido, Palawan, and is considered an "earth leader" with her Kai Farms (a permaculture farm) which is part of her advocacy on wellness and life healing.)
Subscribe to our daily newsletter
Click here for more weather related news.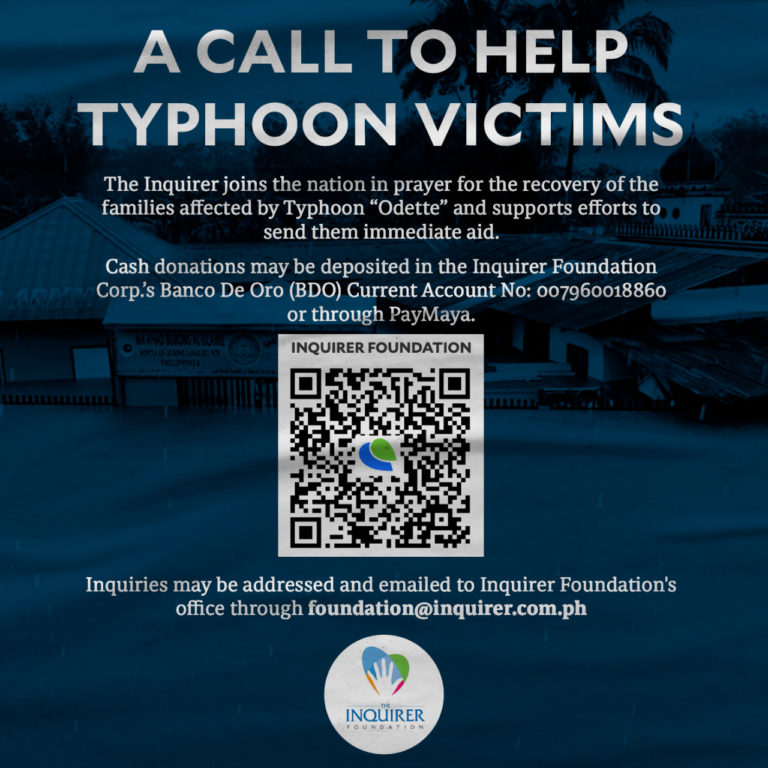 Read Next
Subscribe to INQUIRER PLUS to get access to The Philippine Daily Inquirer & other 70+ titles, share up to 5 gadgets, listen to the news, download as early as 4am & share articles on social media. Call 896 6000.