MANILA, Philippines — Vice President Leni Robredo urged Filipinos to be more selfless and to help one another amid the challenges that befell the country before Christmas, saying that it is in being together that hope is found and dreams are realized.
In her Christmas message on Friday, Robredo said that while celebrations may be smaller due to the COVID-19 pandemic and the recent calamity brought by Typhoon Odette, the message of Christmas should still resonate — that people facing struggles are not alone in their fight.
"Despite these challenges, we wrap our presents, however small. We set the table even if get-togethers are humbler. We hang lanterns and lights so that those around us feel the message Christmas brings: That hope is found in togetherness, in opening oneself to one's fellow human beings, in letting them feel that they are not alone, that we always have someone beside us, whether in times of trial or along the path towards our dreams," she said.
Robredo acknowledged that celebrating Christmas would be difficult for a lot of people whose relatives perished due to the pandemic or the recent typhoon, or those who lost their livelihood in the midst of the economic crises.
In this light, she urged Filipinos to help other people and be one with those who are suffering — just like how Jesus Christ walked through the path of the common man: born in a manger, lived in a regular community, and worked with the people.
"The past year has not been easy. Many are just now attempting to start over after the challenges brought by the pandemic. This past week saw more hardship in the devastation brought by typhoon Odette. There will be those among us who will celebrate Christmas without the presence of their loved ones," she said.
"This is the lesson that Christ Himself brings: He was born in a manger and walked in the slippers of the common man. He was one with the entire depth of our experience. He took on human form to let us feel His divine love for humankind," she said.
The Vice President also urged people to hug their loved ones more tightly, just like how they continue to believe in hopes that a better tomorrow would arrive.
"So this Christmas, as a nation coming together, let us fervently give thanks for any blessings we receive. Let us hug those we love more tightly, in the same way we hold on tightly to hope: Hope we bring to our fellow human beings every time we show our love for them, and the hope they bring us every time we accept their love," she said.
"Let us recognize how we are bound by the single color of our dreams; the single color of love, which is the color of Christmas," she added. "Merry Christmas to you all from our family and from the Office of the Vice President."
EDV
Subscribe to our daily newsletter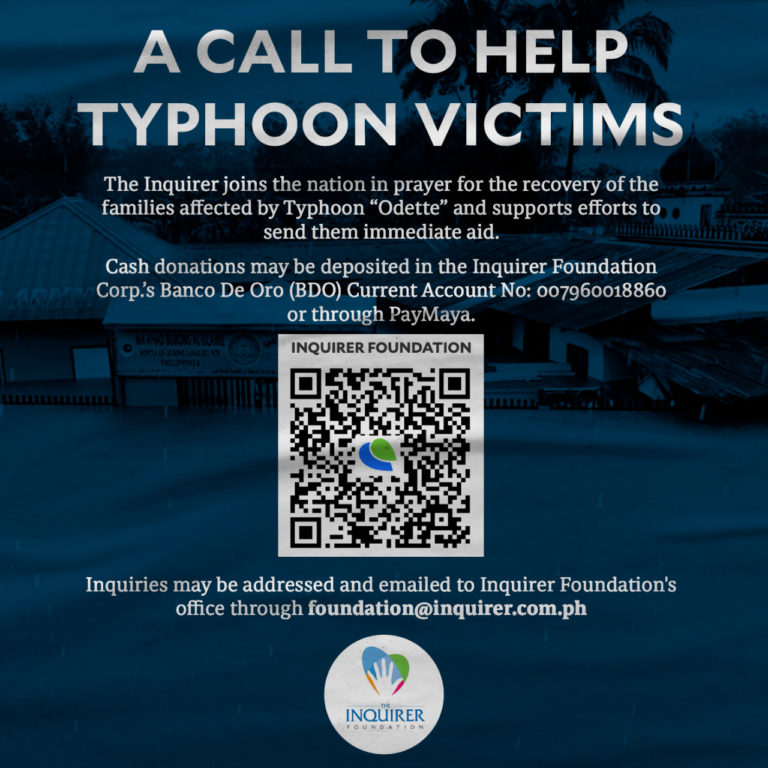 Read Next
Subscribe to INQUIRER PLUS to get access to The Philippine Daily Inquirer & other 70+ titles, share up to 5 gadgets, listen to the news, download as early as 4am & share articles on social media. Call 896 6000.