Without a doubt, LeBron James cards are the most valuable right now in the market. His immense popularity and a countless list of accomplishments make the King a must-have for every card collection.
Of course, when gunning for the cream of the crop, there's nowhere else to turn to other than James' 1-of-1 cards. These insane pulls are guaranteed to hold their value over time and give any collector a card they can boast of. We take a look below at some of these monster pulls and how they're doing in the market.
LeBron James cards that will blow your mind
2021 National Treasures Materials
Game-worn cards usually feature patches that match the featured player's jersey. While that may be the standard, this 2021 National Treasures Materials 1-of-1 LeBron James card went a different route.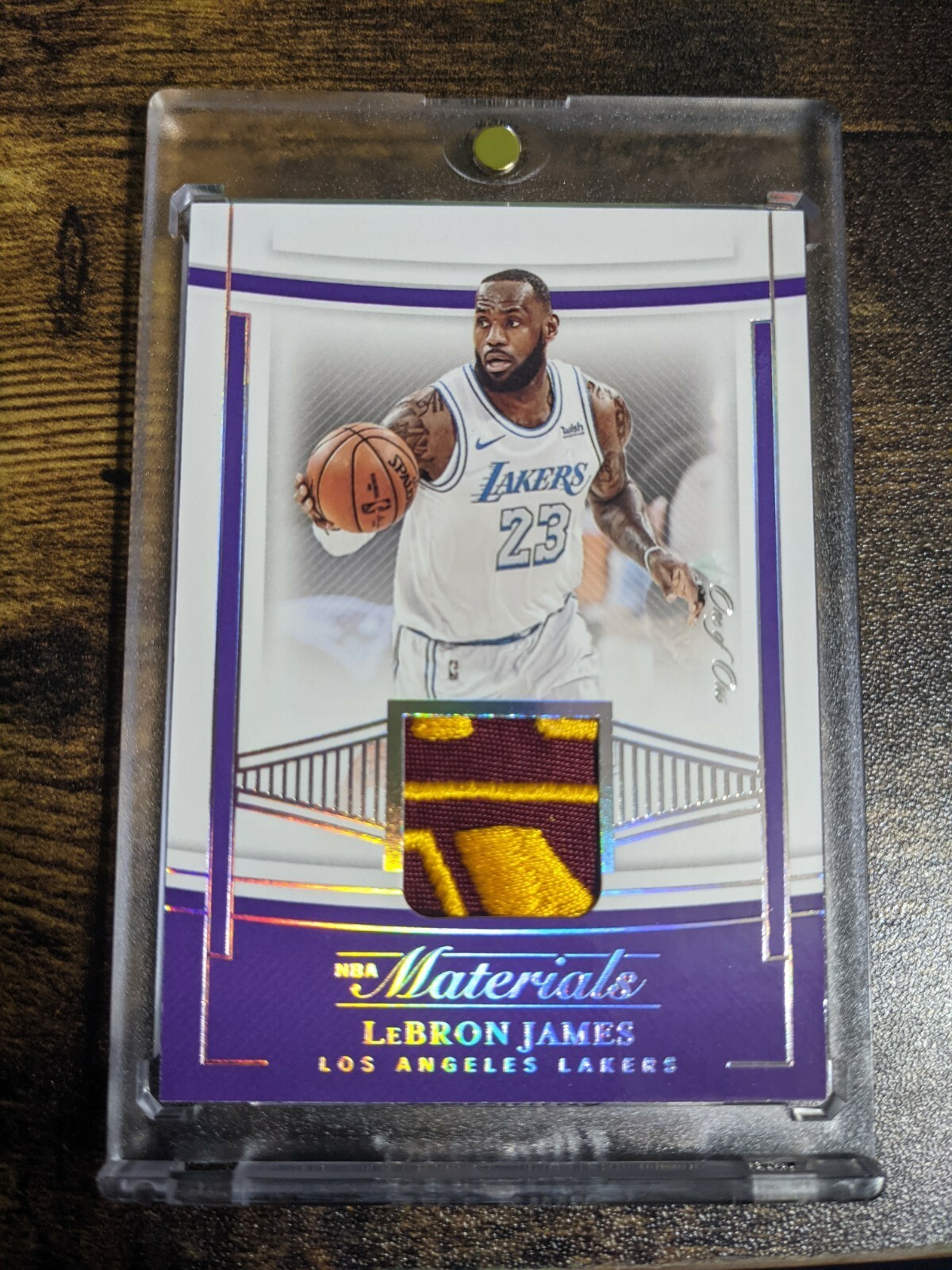 Apart from featuring the revered One Of One logo on it, the card itself has a jersey patch from James' Cleveland Cavaliers uniform. This is in stark contrast with the white and blue Los Angeles Lakers jersey the King is wearing in the card's image. Nevertheless, this card is still worth $5,300, no matter what piece of patch it has inside.
2020 Select En Fuego
Among the inserts featured in Panini's latest Select product is the En Fuego, which means "On Fire" in Spanish. While most of the hottest NBA stars are included in this set, James is undoubtedly the one with the most scorching value. Case in point, his 1-of1 En Fuego card.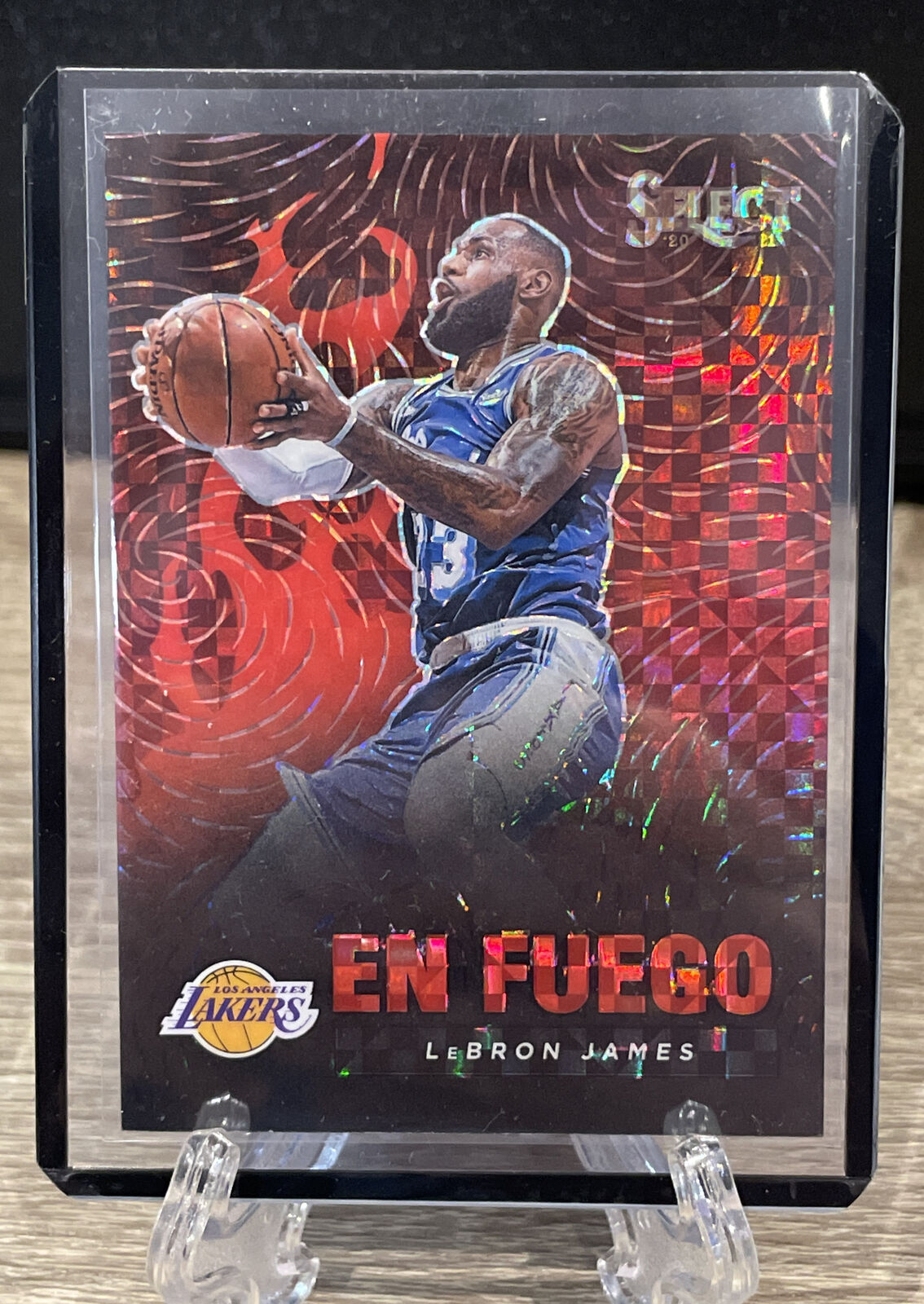 This sick LeBron James insert is definitely one for the ages. It features the Lakers' All-Star right in the middle of a burning card design. This wicked look, along with its 1-of-1 status, justifies its $16,000 on eBay. For sure, any collection that has this card will be burning bright.
2020 Select Concourse Level Snakeskin
While Concourse Level cards are considered lower than Select's Premier or Courtside, it can't be denied its overall look is still something to behold at. But when you hit a 1-of-1 parallel of this card, things are going to be a lot more impressive. A fine example you can find in the market is this jaw-dropping LeBron James Concourse Snakeskin card.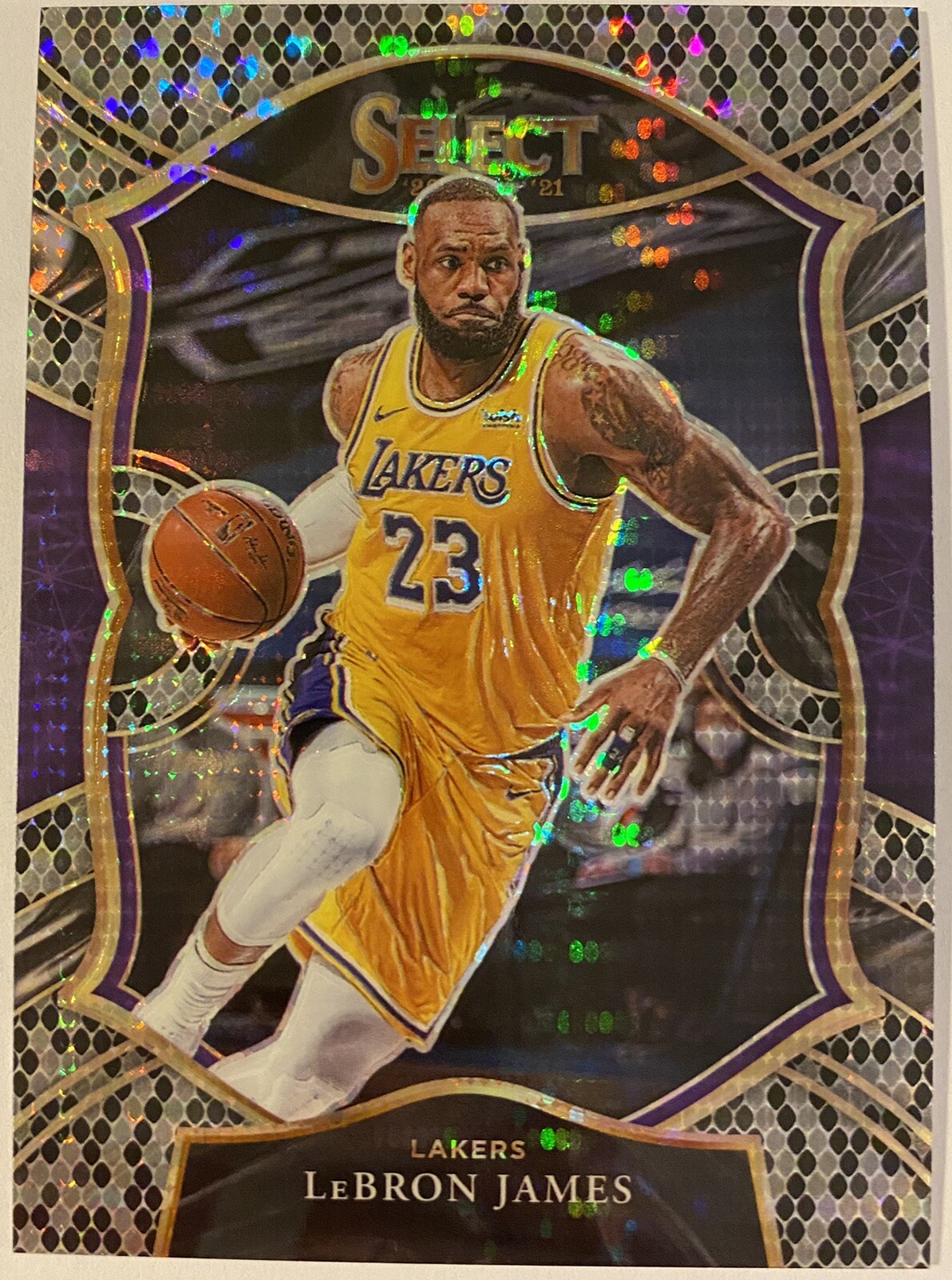 As compared to Select's other animal prints, such as Tiger and Elephant, the Snakeskin looks better on James' Laker jersey. In a way, it evokes the late Kobe Bryant's Black Mamba look and the deadly mentality he had while playing ball. The card's price is also a killer with a $17,989 price tag that comes along with it.
2011 Upper Deck All-Time Greats Tri-Fold Auto
Sometimes, having more guys cramped onto a single card is way better than just having one. In the case of this Upper Deck All-Time Greats Tri-Fold Auto, you can find eight other NBA legends joining James to form a breathtaking card that you won't easily find anywhere else.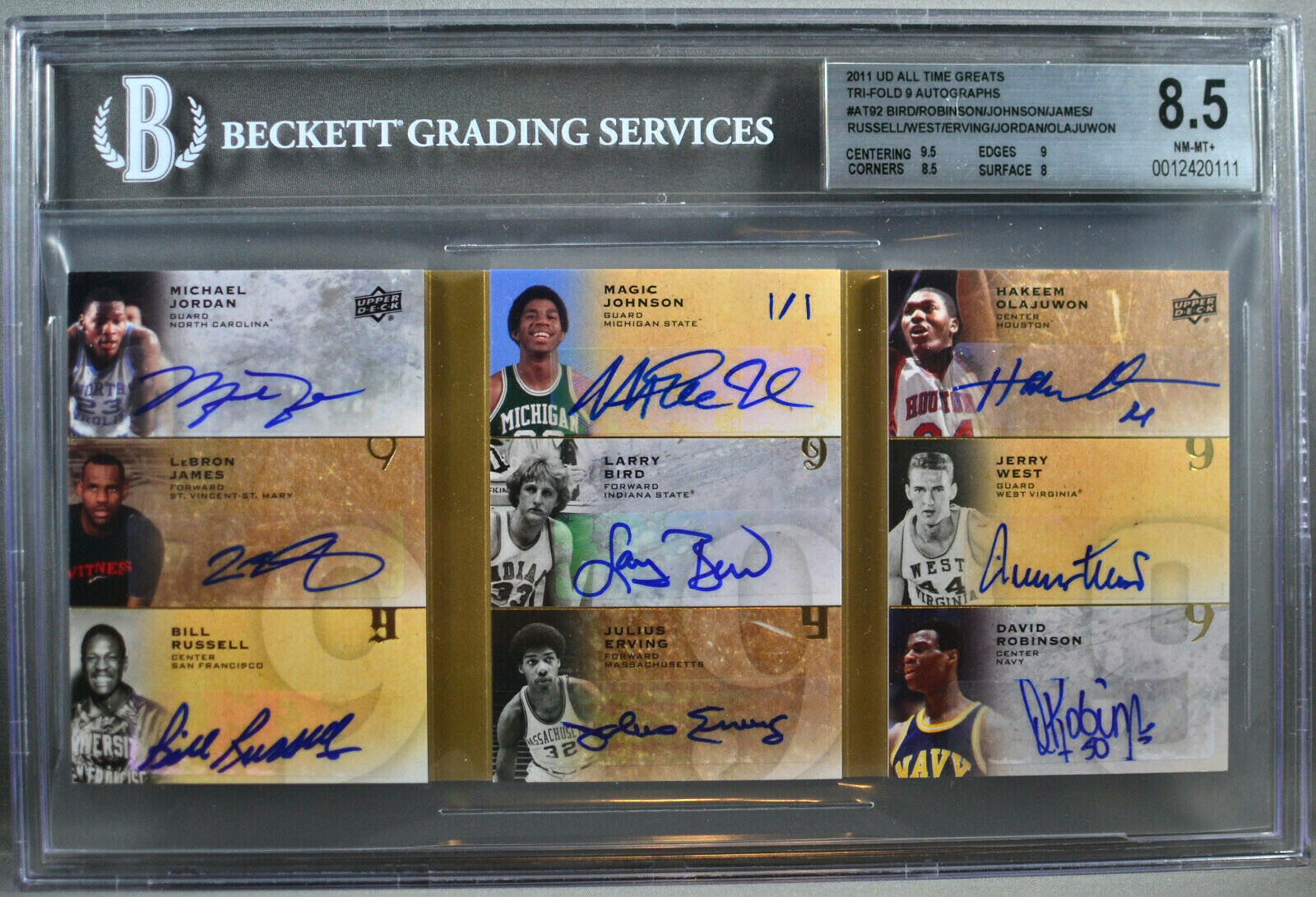 Apart from the King, this 1-of-1 card features stickered autographs of Michael Jordan, Magic Johnson, Hakeem Olajuwon, Larry Bird, Jerry West, Bill Russell, Julius Erving, and David Robinson. Although these players were featured in their pre-NBA jerseys, the magnitude of this card still outweighs most offerings in the market. In fact, it recently sold for $77,850, a price worthy of the autographs this card carries.
2003 Ultimate Collection Ultimate Logos Signature
When looking for a LeBron James card that bears the 1-of-1 badge, those that came out during his rookie year are still on top of the mountain. But among the select few in that group, this 2003 Ultimate Collection Ultimate Logos Signature card might be the one to own.
For starters, it features James' on-card signature and a Logoman patch from a game-used jersey. Its PSA 9 mint grade also elevates this card to a whole new level. And while it sold for $312,000 a couple of years ago, its value can be more than that now.
As the Lakers embark on their quest to win another title, you can be sure all eyes will be on the King as he leads LA back to playoff success. As he does that, be on the lookout for those 1-of-1 LeBron James cards because they're going to get hotter as the season progresses.