When most people think of preppers, one of the first images in their mind is probably a big bunker full of guns. Of course that isn't the reality, but there's no doubt guns are very valuable if you want to be ready for whatever the world throws at you. Whether for hunting or defense, having the right gun to hand can make the difference between life and death.
The question is, what is the right gun? There are thousands of firearms on the market, and choosing the best one can be a real struggle. It isn't helped by the fact everyone has an opinion and not all of them translate into good advice.
Some people do build up large arsenals with a gun for every possible scenario, but for most people that isn't realistic. Guns aren't cheap, and as a prepper there's always somewhere else you could spend the money. There's also practicality to consider. If you're out and about, you need to carry your guns.
Real life isn't a video game where you have ten save slots for all your weapons. Guns are bulky and heavy, and get in the way when you're trying to work. Realistically you can carry one long gun and, if you really need to, a handgun, Sometimes the handgun will be your only option.
Ideally, you need three guns; a handgun, a rifle and a shotgun. If you choose the right ones, these three between them will cover any scenario you're likely to find yourself in – and any one of them will cope with most things.
So what guns should you choose? Here are my favorites.
Handgun
There are people who will tell you to get a revolver, because you can't rely on a semi-automatic handgun. Ignore them. That might have been true 120 years ago, but it isn't true now. Modern semi-autos might not be quite as reliable as revolvers, but they're reliable enough – and they come with a list of other benefits that more than make up for the tiny chance of a stoppage.
Related: 6 Reliable "Pocket" Revolvers For Off-Grid Defense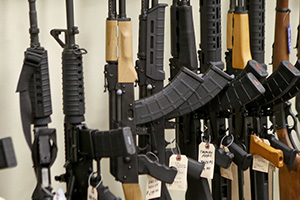 Firstly, semi-automatics have a larger capacity and are much faster to reload.
The most common stoppage with any firearm is the one that happens when it's empty, and that moment's going to come a lot sooner with a revolver.
Secondly, they're flatter. If you carry concealed (and you should; it's a lot safer than open carry) a revolver will print badly. That bulky cylinder can also get uncomfortable.
Thirdly, they're cheaper. A good revolver will cost more than a good semi-auto. Get the semi-auto and spend the extra money on something else.
You'll also hear a lot of advice about calibers. Ignore it all and get a pistol chambered in 9mm Luger. It's a powerful, high-velocity round, and while it won't knock an attacker off their feet with a single shot, no other handgun round will either. The 9mm combines adequate power with high magazine capacity; if it's good enough for the entire US military it's good enough for me. It's also the most common major-caliber handgun ammo in the country, so it's going to be easy to buy, trade for or scrounge.
So, my recommended handgun is the Glock 17. Yes, I know this is a boring choice. It's totally vanilla, the Liptons Yellow Label of firearms.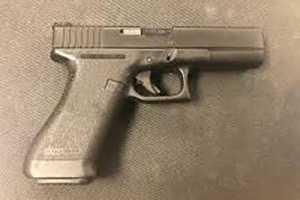 It's also reliable, safe to carry with a round in the chamber, and affordable. You can get the latest Gen 5 model for under $500 if you shop around, there's no end of accessories for it, and spare magazines are easy and cheap to find. No, it's not as cool as a custom 1911, but it's a third of the price and holds an extra ten rounds.
Rifle
A good rifle is an excellent hunting weapon, plus if you need to defend yourself it's a great tool for keeping attackers at a distance. The trouble is there are more rifles to choose from than any other type of gun, and it's easy to get seduced by space-age designs and exotic calibers. Don't.
In a crisis, how easy do you think it's going to be to find 6.5mm Creedmore or .300 Blackout? Probably not very, right? In any case, exotic calibers tend to be optimized for one thing – and they often suck at everything else.
You need an all-round cartridge that's plentiful and easy to find, cheap enough that you can afford to practice regularly and stockpile a good amount, and effective enough to keep you alive.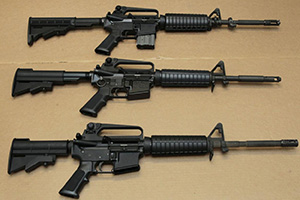 There are two choices, and I can recommend a rifle in each of them.
You can't go far wrong with an AR15-style carbine. Light and compact, capable of bringing down small or medium game and able to deliver accurate fire out past 300 yards, it's a very versatile gun.
With a collapsing stock and 16" barrel it's handy enough to be used for home defense (although its high-velocity rounds can over-penetrate) and it's also easy to carry in the woods.
Are you going to be taking thousand-yard shots with it? No. Then again, why would you need to?
You can easily spend $2,000 or more on an AR15-type rifle, but there's no need to. Palmetto State Armory's PA-15 starts at $499 and it will do just fine. It's a basic, military-spec rifle, so it might not be pretty but it's reliable and accurate enough.
Related: The Complete Guide To Cleaning And Lubricating Your Ar-15
Put a compact scope on it and stock up on spare magazines and this rifle will serve you well. Chambered for 5.56mm NATO, it will also run fine on .223; you should never struggle to find ammunition for it.
Alternatively, there's the Ruger 10/22. Yes, it's a .22. That's what's so great about it!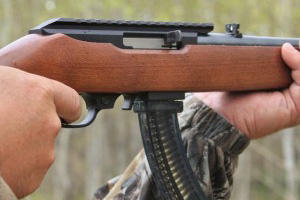 The ammo is cheap and tiny, so you can store and carry a lot of it. It will take small game with ease, and while it's not the best gun for defense, most intruders will still back down if you point a 10/22 at them. There's a takedown carbine version that weighs just 4.5lb, so it's easy to carry all day.
Seriously, .22LR is a great survival cartridge. Apart from its low price and tiny size, it's a fairly quiet round if you buy a subsonic load – and if you're willing to do the NFA paperwork and get a suppressor it's extremely quiet. The ammunition is usually plentiful, too.
Shotgun
A shotgun is the most versatile gun you can get. An amazing range of ammunition means you can hunt anything, from small game to large mammals – and there's something uniquely intimidating about them if you need to deter troublemakers. If deterrence doesn't work, a few rounds of 12-gauge buckshot is also persuasive.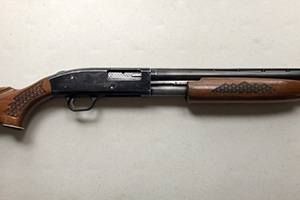 Yes, get a 12-gauge. A 20-gauge gives up a lot of effectiveness, and the ammunition is also harder to find. Look for a gun chambered for 3" or 3.5" Magnum shells; they'll also fire anything shorter. A slug barrel and rifle sights will give you a heavy punch out to better than a hundred yards.
Get a gun with a fixed or folding stock; pistol grip only shotguns are useless as survival guns and not much better for defense.
My favorite shotgun is the classic Remington 870. It's been in production for over 70 years, but it's been constantly upgraded and it's still a reliable and effective weapon. There are also plenty of after market accessories for it.
With a magazine capacity of up to 7+1, this gives you a lot of short-range firepower in a package that will also take pretty much any game you can get within range of. If you only buy one gun, make it a shotgun.
You may also like: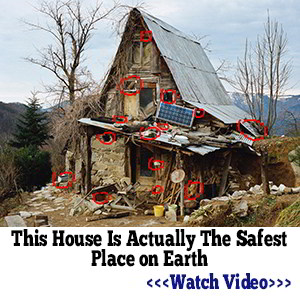 How To Dissolve Kidney Stones Naturally Without Surgery
Find the Closest Natural Nuclear Bunker to Your Home (Video)
10 Home Remedies for Emergency Toothache Relief
Personal Locator Beacon: A Must Have Item For Survivalists